Here is an extra long 300. It can run any number of needles from one to 70. You can simply set two needles 7.5" apart to stitch your velcro on. This is not an economical solution as these machines cost in the 10's of thousands.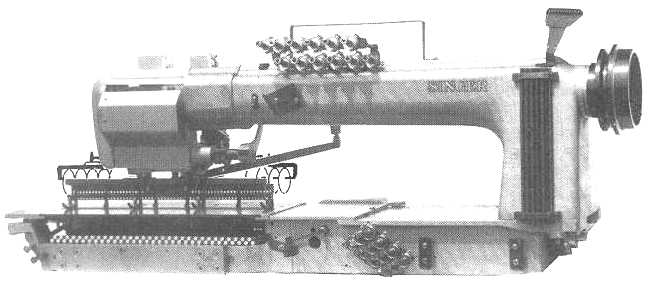 Here is a long arm 300:

The long arm 300 (or 320) cannot easily stretch out beyond 4". Here are photos of one we have reconditioned: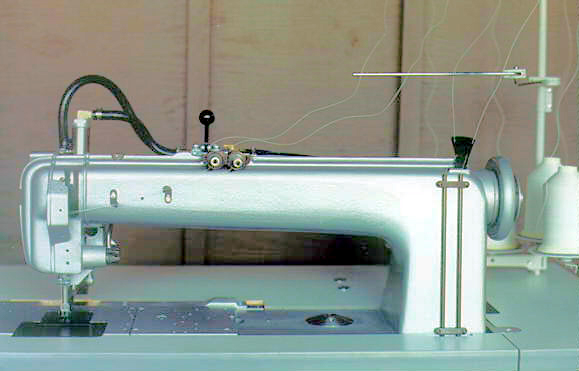 Here is a left hand machine to go along with a regular right hand machine. You will hear that these were never made or that they are unavailable. We can obtain these........usually...........and they are about $7000. without puller.

Here is a left hand machine set up for synchronous sewing with a right hand machine. There is about 14" wide of material going through there.


Here are two 300's set up one behind the other. This is by far the most economical arrangement. The right hand machines are affordable new or used.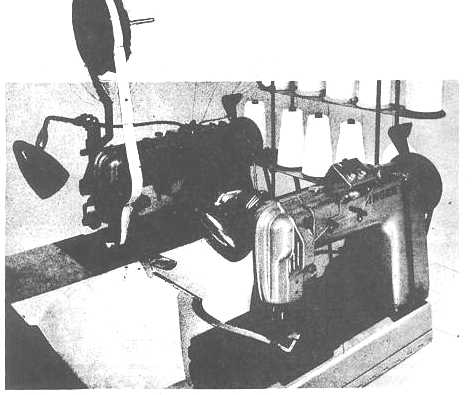 Here is a brochure on the 300. The Singer 300 is the only chainstitch machine design that has needle feed (compound feed). This ensures positive feeding in order to eliminate puckering, curling, short stitches, and other feeding problems. The 300 is a double thread chainstitch, that is, it uses two threads per needle. This machine is currently being made by Seiko and this Seiko manufactured machine has been imported into the US was sold in very small quantities by Consew. Seiko now provides it to the US market as their LD series machines.